Mark Pitts
Senior Pastor
Mark has been our senior pastor since 1996. He was born in Owensboro, Kentucky, and spent most of his growing up years out in the country where his family raised quarter horses. He accepted Jesus Christ as his personal Savior his senior year of high school. After high school he attended Murray State University to study construction engineering, but in the spring of his freshman year God dramatically called him into vocational ministry.
He met his wife, Nancy, in late 1983 and they married soon thereafter. They have two wonderful children: Ryan, an Air Force pilot, and Sarah, whose husband is in the Army, currently lives at Fort Polk, LA with their beautiful granddaughter.
Larry Lane
Mission Action Pastor
Larry and his wife, Susan, have been members of VMBC since 1994 and have been involved in mission work since 1997. Larry accepted Christ as a youth and became interested in sharing the Gospel full time in 1989 and was ordained as a Deacon in Tucson in 1990.
As Mission Pastor, Larry believes that missions is a very rewarding way to serve our God, and to be in obedience to Acts 1:8 and the Great Commission in Matthew 28:19-20 to go and make disciples. Missions is not something a church does, it is something a church is.
In his free time, he enjoys reading, hunting, fishing, anything outdoors, and time alone with God, which he considers one of His great gifts.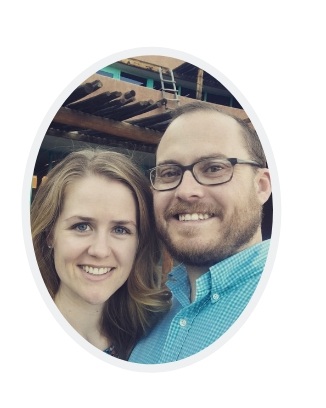 Zac Crothers
STUDENT PASTOR
Zac was born and raised in Cochise County and accepted Christ as his Savior as a young child in Willcox, AZ. He was called into ministry in 2004 and not long after became a youth pastor in Flagstaff. Zac has served in multiple roles since being called into ministry including Interim Pastor, Worship Leader and Sunday School Director. He was ordained as a pastor by VMBC in 2018.
Zac and his wife Victoria have attended VMBC since 2015. They love leading and discipling the ALIVE Youth Group and serving God in other ways as well. He and Victoria live in Hereford with their 2 rescue dogs, Fen and Nola.
Gale Trow
Discipleship Pastor
Gale and his wife, Brenda, have been a faithful part of VMBC for several years. He has been on staff since 2002.
JERRY HARDER
SENIOR ADULT PASTOR
Jerry joined the Village Meadows staff in October of 2017 as Pastor of Senior Adults. He previously was on staff at Shadow Mountain Community Church in San Diego for more than 10 years working with Dr. David Jeremiah.
It is his great pleasure to work with the Sonshiners, of VMBC who are a wonderful group of older adults that love the Lord and support and serve each other. In addition to many service opportunities, the Sonshiners have monthly events that provide fellowship and lots of great food.
Sharon Burks
Office Administrator
Sharon grew up in the mid-Missouri area, and was an active member of the local community church and the youth group; but it was not until age 26 that she had a clear understanding of what it meant to accept Jesus Christ as her personal Lord and Savior. On Mother's Day 1986, she was baptized as a public profession of her faith.
As an Army wife, Sharon traveled around the country with her husband, serving God through the military for 21.5 years. They returned to Sierra Vista after a last tour of duty. Sharon earned her Bachelor's Degree in Christian Ministry, as well as a Master of Christian Ministry degree. Sharon and her husband John have two children: Stephen and Kimberly. She believes in obeying Christ's command to "go and make disciples of all nations...and teaching them to obey every thing I have commanded."
Pam Renn
Children's Ministry Director
Pam Renn was born in Kingman, Kansas. She accepted Christ during a Vacation Bible School at Bullhead City Baptist Church when she was 15. She has been serving in children's and youth ministries for over 30 years.
She moved to Sierra Vista in January of 2009 and joined our staff as Ministry Assistant in June of 2009, and Children's Director the next January. She has two adult children, a daughter, Rosemarie, a son David and four grandchildren. She enjoys working with children and their families.
Christine Henry
Preschool Ministry Director
Although Christine was born in Hollywood, California, by Junior High school she found herself to be an official "Texan." At the age of 16 she accepted Jesus Christ as her Savior and was baptized.
Christine is an Army veteran, a retired military wife and a theater connoisseur. She met her husband and best friend, career Army soldier Mark Henry, while stationed in Germany. They have three children: the oldest daughter is a happily married mother of their first grandson, their youngest daughter is a professional ballerina, and their son who has just joined the Army.
Christine has decades of experience working in child development services and as a childcare provider. She enjoys dancing and currently dances for the Sierra Vista Ballet.
Terry Gniech
head custodian
Terry has been our faithful custodian at VMBC since 2017.
He was born in Colorado Springs, Colorado and was raised in Rainier, Washington. He has also lived in Cincinnati, Ohio, Phoenix, Arizona and Sierra Vista. Although he has lived in many places, he and his wife Rhonda now live in Hereford, and for the first time it feels like HOME.
Terry and Rhonda have attended VMBC since 2008, and feel blessed to be a part of this church family.
Carla meyer
Ministry assistant
Born and raised in southern Arizona, Carla is proud to call Marana, AZ her hometown and remain a die-hard U of A Wildcats fan. Growing up in church gave her amazing opportunities to serve in many ministries, but teaching little ones about Jesus and singing for Him will always be her favorites. Carla made a profession of faith at a young age, but truly understood God's love and grace for her when she rededicated her life to God later in life. Carla and her family have attended VMBC since 2016. She has loved serving as Ministry Assistant at VMBC since January 2019.
Married to her junior high crush, she is the proud wife of a retired U.S. Marine and is blessed to be called mom by her beautiful teenage daughter. After living all over the country, the Meyer family are happy to settle down and make Sierra Vista home with their zoo of 3 dogs, 2 cats, 2 guinea pigs, and 5 hens.